The Kells Church Altar Society is presently rostered and co-ordinated by Noeline Dunne (046 – 924 0037). There are 12 groups (1 group per month) and the Society prepare and decorate the Church with Flowers , Plants, Linens, Laces etc.   Noeline and her team always welcome new helpers. Simply contact Noeline and state which month you would prefer.
January
Ann Carolan
Bridget Jackson
February
Margaret McCarthy
Ann Gilsenan
March
Síle Campbell
Josephine Fitzsimons
Grace Reilly
April
Ann Muldoon
Susan McCarthy
May
Noeline Dunne
Ann Duffy
Patricia Tevlin
June
Peggy Ball
Angela McDonnell
Ann Breslin
July
Eileen Flanagan
Mary Lynch
August
Eileen 0′Reilly
Paula Morgan
September
Kay 0′hAodha
October
Kay Duignan
Mary Wall
November
Joan Mulvany
Margaret Shields
December
Margie 0′Neill
Elizabeth Smyth
Marie Flanagan
 Small Linens
Group on Duty for particular month
Kells Church Sanctuary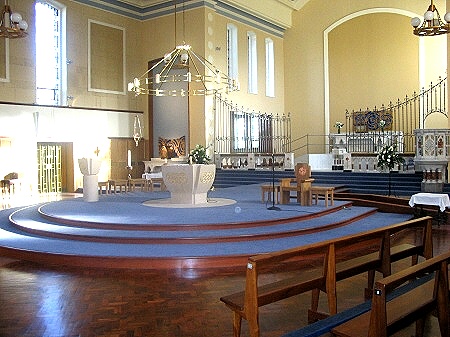 .
Girley Church
Contact Tony McGuinness, Sacristan 046 943 3364 or 087 653 2954